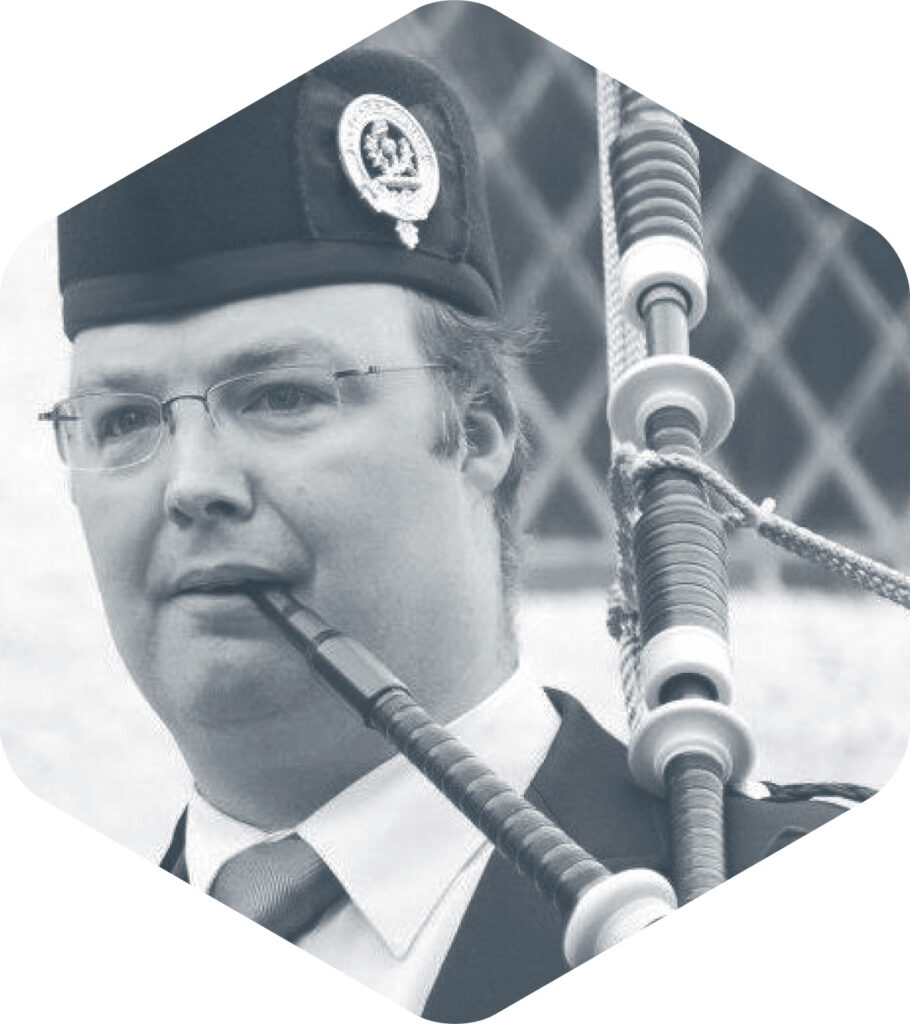 The Board of the Royal New Zealand Pipe Bands' Association would like to announce the appointment of Geoff Hallberg as the new Group Leader – Education.
Geoff lives in Christchurch and is no stranger to the pipe band movement. Starting piping when he was 13 in Dunedin, Geoff has amassed a number of high-profile solo and pipe band prizes, including the Silver Chanter at the annual Labour Weekend competitions. He was the Pipe Major of the City of Dunedin Pipe Band for seven years, winning the grade two New Zealand championships on three occasions. He currently competes with the current New Zealand champions, the Canterbury Caledonian Society Pipe Band.
Geoff has been passionate about piping and drumming education from early on, teaching at Summer Schools for over two decades and a regular at seminars around the country. Most recently he led the Mentor Programme for the RNZPBA, and is excited to take on the responsibility of Group Leader of the Education portfolio.
President Iain Blakeley paid tribute to outgoing Education Group Leader Mike Sander.
"Mike has taken the Education portfolio to a level that many in the pipe band movement are proud of. As we look to the future, we know Geoff can take our Education portfolio from strength to strength. We are fortunate to have had Mike's dedication and involvement, and equally as fortunate to have Geoff to continue that work and develop the portfolio in years to come."
Geoff's appointment is effective immediately.