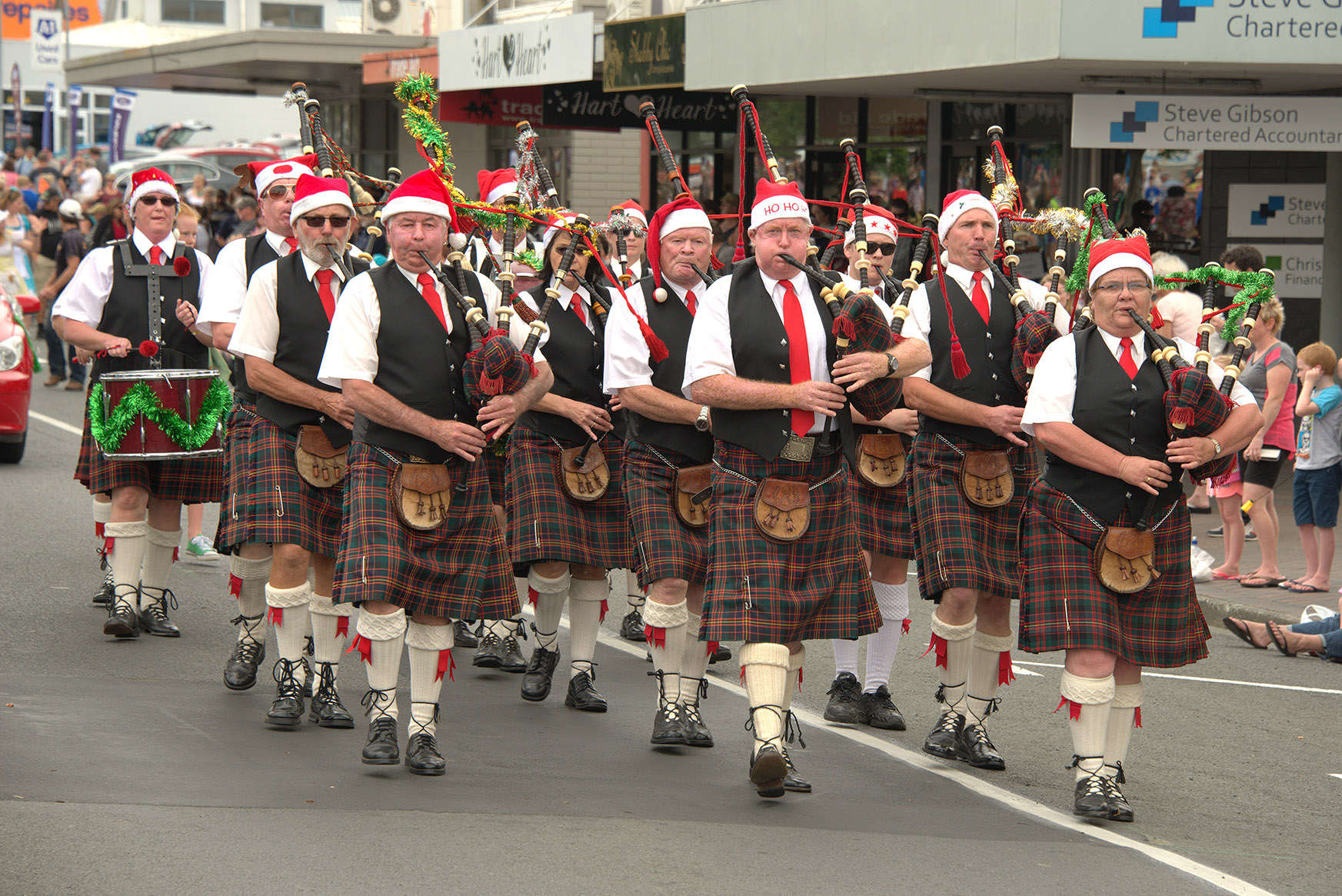 Te Awamutu & Districts Pipe Band
Contact Person: Heather Lyttle
Position/title: Secretary
Phone: (+64) 21 406 177
Email: tapipeband@gmail.com
Month of AGM June
Band Practices: Tuesday 7:00pm at Hairini Hall, Te Awamutu
Piping Enquiries: Peter Anderson (+64) 21 259 2055
Drumming Enquiries: Fred Stott (+64) 27 471 3856
Parades Enquiries: Peter Anderson (+64) 21 259 2055
Tartan: Cameron of Erracht
Te Awamutu Highland Pipe Band was formed in 1949, and became the Te Awamutu & District Highland Pipe Band a few years later.
The band chose the Cameron of Erracht tartan, and in 1951 an order was placed for full band uniforms from Scotland. In the same year, the band became affiliated with the South Auckland Centre of the Highland Pipe Bands Association of New Zealand.
In the early years, Easter became the focus for play outs, and Te Awamutu competed as a "C" grade band in many competitions. In 1963 the band competed in their first Dominion Pipe Band Championship in Rotorua. Albert Park Stadium was to become the base for the band to practice and was supported by the Te Awamutu District Council.
The band grew from strength to strength, competing in numerous competitions around the country, gaining many accolades, and has been supported by other bands in the area, including Te Kuiti, Otorohanga and Cambridge.
Like many bands in rural areas, in 1986 membership dropped away, but the band continued to compete, and has been well supported by the local community in fundraising efforts. Central North Island Contests being held at Albert Park on numerous occasions and trips to their sister city in Australia, Moree, were some of the band's many experiences.
Like all regional bands they struggle for members but are bringing on learners all the time. They enjoy the camaraderie of competitions, catching up with players who have been involved for many years.
The band has been fortunate to have many talented local families involved, with pipe majors including Gaidyn Flay and Ian McKenzie, and a drum major who represented us with distinction, John Lakin. The current pipe major is Colin Torrington, with Fred Stott from Te Kuiti as drum major