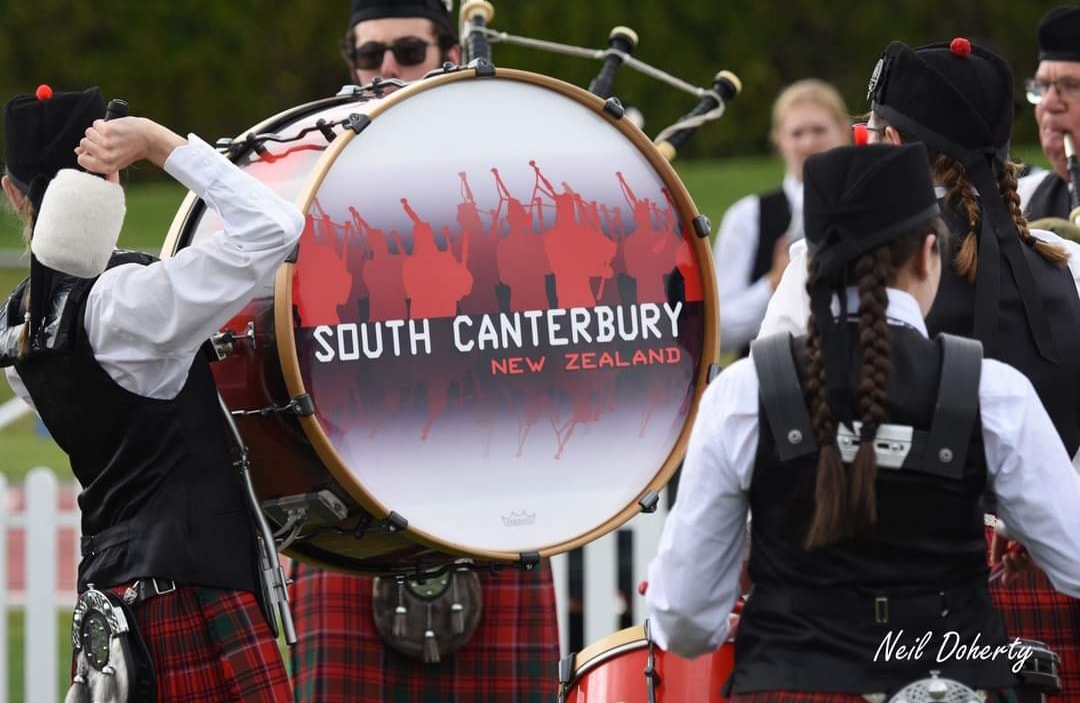 South Canterbury Highland Pipe Band
Contact Person: Jackie Manning
Position/title: Secretray
Phone: (+64) 3 615 5788
Email: Jazz12@hotmail.co.nz
Website: South Canterbury
Month of AGM: June
Band Practices: Monday evenings from 7pm, (band rooms) Turnbull Street, Timaru.
Piping Enquiries William McArthur (+64) 27 693 9924
Drumming Enquiries Phil de Joux  (+64) 3 688 1512
Parades Enquiries Phil de Joux (+64) 3 688 1512
Tartan: Grant
Formed in 1903, the South Canterbury Highland pipe band is one of the oldest in the country
From these early beginnings to the present day, the Timaru Highland Pipe Band has served the local community through all its many ups and downs. From sending many of its members away to two world wars, while still providing a band to meet every WW2 troop train pulling into Timaru, to representing the district at literally hundreds of Pipe Band contests throughout the country.
An early Scottish settler to Timaru, Mr Donald Grant of Elloughton Grange, donated money for a new uniform of Grant tartan. This gave the band a colourful tartan and a good motto "Stand Fast" for its glengarry badges, plus a genealogy of the "Grants" going back to 1258.
The band has competed in all grades over the years, attaining top New Zealand band in 1936. Since those days the band has competed at the highest level in New Zealand and attends local and national competitions every year. It competed with distinction in Scotland in 2009 gaining 6th place in Grade 4A at the World Pipe Band Champs and returned to NZ to win Grade 4 at the NZ Nationals 1n 2010, Grade 3 in 2013 and Grade 4B 2014.