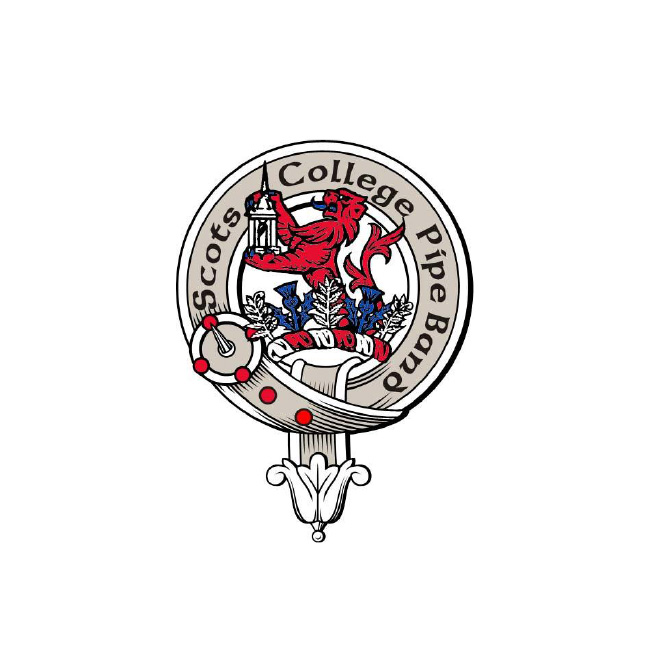 Contact Person: Ian Leslie
Position/title: Manager Scots College Pipe Band
Phone: (+64) 21 298 5329
Email: lesliei@scotscollege.school.nz
Website: http://www.scotscollege.school.nz
Band Practices: College Band Hall & Tutor Rooms – Band Practice is Wednesday: 3.30pm till 5pm
Piping Enquiries: Marion Horsburgh (+64) 274 271 186
Drumming Enquiries: Catrina Berry (+64) 21 127 0550
Parades Enquiries: Ian Leslie (+64) 21 298 5329
Tartan: Fergusson
Scots College Pipe Band was founded in 1925 under the direction of the school headmaster Mr. J. H. Murdoch.
The right to wear the Ferguson Tartan was bestowed upon the College by Governor General Sir Charles Ferguson as it was he who sent his personal piper to tutor the boys at Scots.
The Band is a very active and integral part of the College. As well as functioning as a public relations feature of the College, it also provides students an opportunity to learn a musical instrument, take part in a disciplined musical ensemble, and an opportunity to give community service.
The band plays regularly at College and Community functions, State and Civic parades. Members also compete as a band and as individuals, at the local and National level.
The band has toured Scotland twice in 2007 and 2016. Unfortunately the planned 2020 tour had to be cancelled.
Pipe Major of the band is Luca Viscapi, Drum Sergeant is Tom Bloomfield, and tutors are Marion Horsburgh, Catrina Berry and Jack Spencer.