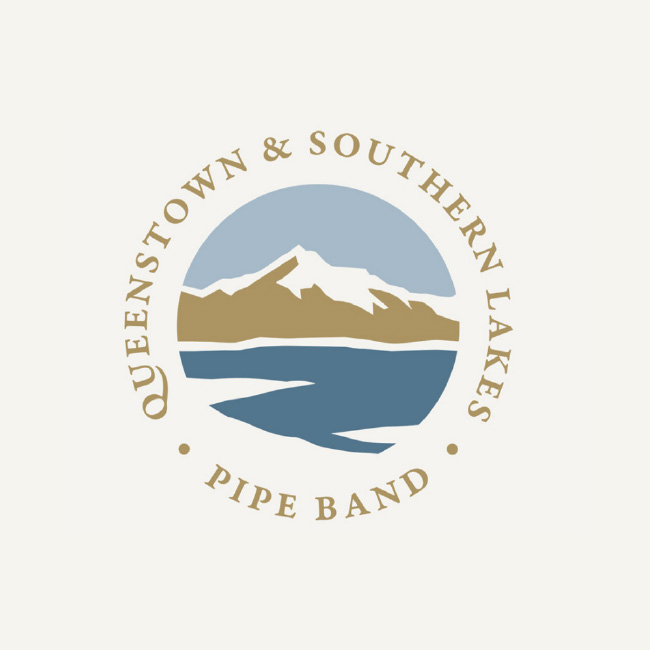 Queenstown and Southern Lakes Highland Pipe Band
Contact Person: Jenny Browne
Position/title: Secretary
Phone:
Email: jennifer.ian@xtra.co.nz
Facebook: Queenstown and Southern Lakes Highland Pipe Band
Month of AGM: October
Band Practices: Arrowtown Tennis Clubrooms, Centennial Avenue, Arrowtown. Thursday night 7.30pm
Piping Enquiries: Secretary
Parades: Enquiries: Secretary
Tartan: Southern Lakes
The Queenstown & Southern Lakes Pipe Band has a proud history in the Southern Lakes region, starting from humble beginnings of 5 pipers and 6 drummers, with the first AGM held in 1954 and has played continuously since.
We're always keen to hear from experienced and inexperienced
new members that are interested in keeping the pipe band tradition alive, and have teachers available for those wanting to learn either pipes and drums.
Our membership is currently drawn from a large geographical area with members travelling from Alexandra/Cromwell and as far South as Riverton /Invercargill as well as Queenstown locals and those temporarily living in the area.
Amongst our permanent ranks we have a great range of talent from players who have performed with Celtic Sounds and Pipeworks and other bands both locally and internationally with a wealth of knowledge between them that they are always happy to share.
We are kept busy throughout the year attending weddings, parties, anything – but of course we have our annual events that we always enjoy – events like the local A&P shows, including the famous Wanaka A&P show, Relay for Life events, Waitangi day celebrations and the amazingly spectacular Arrowtown Autumn Festival in the stunning township of Arrowtown.
For some of  these events we team up with our friends from the Alexandra Pipe Band, and we also have a fabulous relationship with the gorgeous Buckingham Belles who often come and dance a few numbers to further entertain the crowds.
For local Anzac services we always provide players with people on that day being spread far and wide, or playing as a mini band.
The band has a busking license (it is the Queenstown vibe after all !) and on fine Thursday evenings in summer we can be found down by the wharf playing to large crowds wandering around enjoying the waterfront. We are joined here by our young Highland Dancers from the Queenstown Highland dance group who love to entertain the people that have stopped to listen.
The dancers very often join us at our other regular events and have become an integral part of our wider band family.
We consider ourselves privileged to wear the uniquely beautiful Southern lakes tartan, designed by the late Shona Johnson of Wanaka who very kindly donated the kilts to us. It was her life work to design a family tartan based on the sandy tussock colours and blue glacial waters of Otago and we are extremely proud of our association with Southern Lakes Tartan.
Everywhere we play we get asked about the tartan in our kilts.
In the last couple of years we have rejoined the local competition circuit after a long hiatus and we are currently focusing on improving all our skills as competing is a new experience for many of our members.