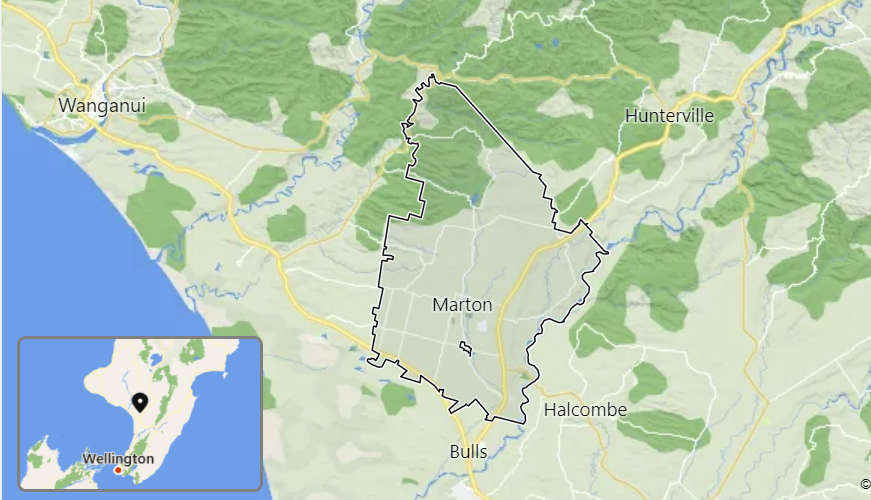 Marton and District Pipe Band
Contact Person: Tim Scotland
Position/title: Secretary
Phone: (+64) 6 322 2333
Email: timscotland@srvs.co.nz
Month of AGM: June
Band Practices: Band hall 9 Lower Beaven st Marton Tuesday @ 7pm
Piping Enquiries: John Berry (+64) 6327 7753
Drumming Enquiries: Tim.Berry@xtra.co.nz
Parades Enquiries: Tim Scotland
Tartan: Cameron of Erracht
The Marton and District Band has historically been a local family orientated band with numerous parents, children, grandchildren and siblings playing and competing together. This is still the basis for the current Marton and District band however in the last 18 months the local bands from the Greater Manawatu region have joined to play as a Combined Pipe Band at local Parades and events. The bands involved include Marton and District, Rangitikei Scots, Pipes and Drums of Horowhenua, City of Wanganui, Feilding and the Pipes and Drums of Palmerston North with some band members from Masterton and Dannevirke also parading on a regular basis.
There has been a gradual decrease in playing members throughout these local bands and so a decision was made to trial a Combined Band for the 2019 Christmas Parade season. The result has been a great success with the combined band regularly parading with 15+ each of pipers and drummers which has created a much enhanced spectacle and obviously noise.
The biggest turn out has been 25 pipers for a Christmas Parade and the Combined Band played at least at 8 Christmas Parades in 2020. From this group a competing band has worked over the last 12 months to have a band attend the 2021 National Contest under the Marton and District banner. Several players were competing at the recent Turakina Games for the first time in a contest and a number of the band were returning to the board after an absence of several years. Hopefully the momentum gained can be continued and will provide an opportunity for more local players to start playing with the competing band to gain some different experiences.
Gordon Lister is the Drum Major and Andy Hunter has taken on the Pipe Major responsibilities from John Berry who led the band for nearly 30 years. Tim Berry has returned from several years in Rarotonga and has resumed his role as Drum Sergeant.