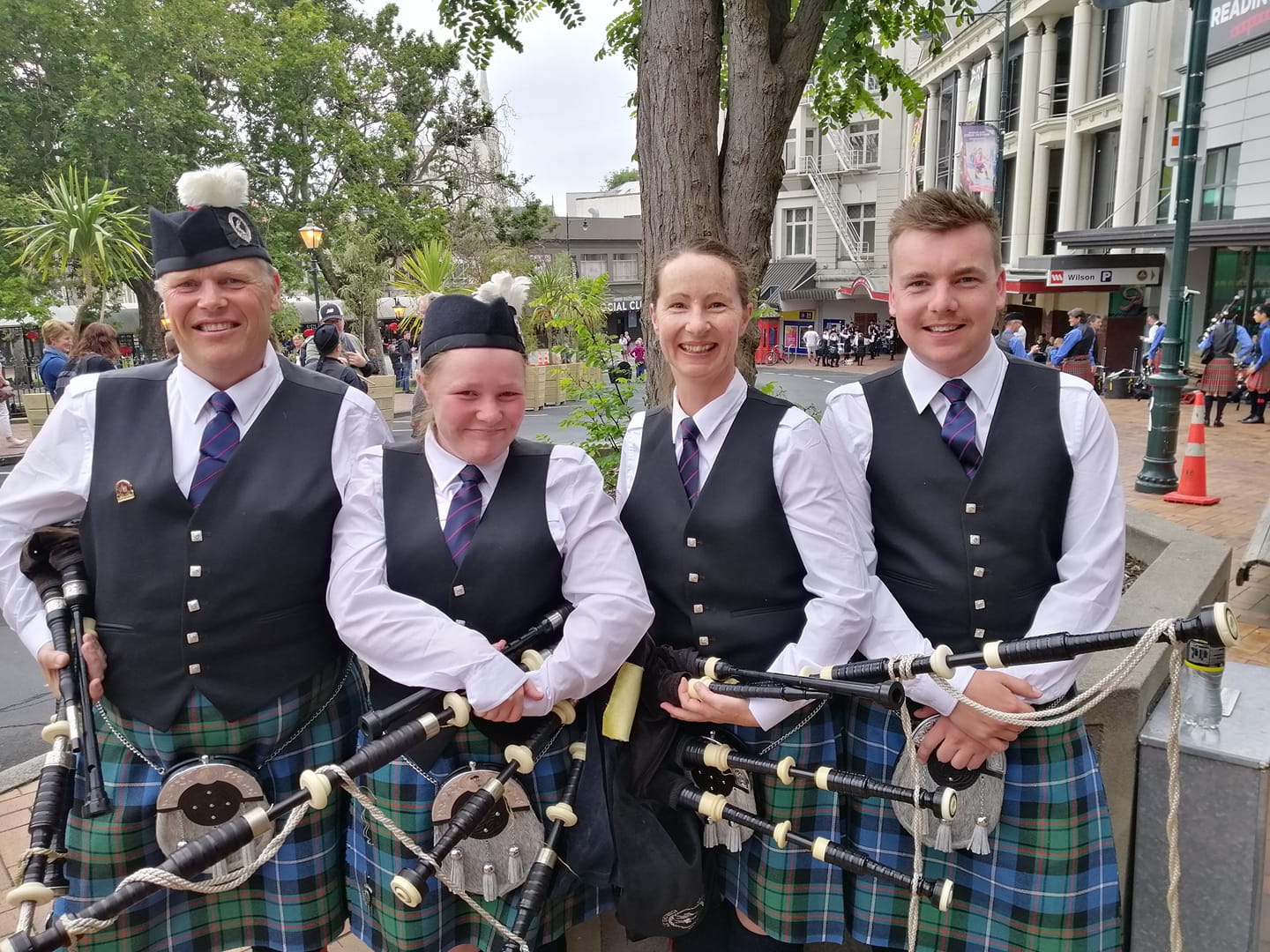 Contact Person: Vicki Kelly
Position/title: Secretary
Mobile: (+64) 27 226 2298
Email: kelly.vicki@yahoo.co.nz
Month of AGM: October
Band Practices: Wednesday 7pm Longford Function Centre Gore
Piping Enquiries:  Jeff Shanks (+64) 27 694 9595
Drumming Enquiries:  Quentin Wylie (+64) 27 702 2971
Parades Enquiries: Jeff Shanks (+64) 27 694 9595
Tartan: MacRae Hunting Ancient
In 2014 the Mataura Kilties Pipe Band and the Gore Pipe Band amalgamated to form the Hokonui Celtic Pipe Band. The two bands joined in the hope of keeping the Scottish Heritage alive in Eastern Southland.
The band recently invested in a complete set of new uniforms with a new tartan. The tartan is the McRae Ancient Hunting. The McRae family brewed moonshine whiskey in the local Hokonui Hills. This is where the name for the new band came from.
The band plays in local events such as the Hokonui Moonshine Festival and other high profile local events.
The Pipe Major is Brendon Fairbairn and Lead Drummer is his son Liam. Brendon's wife Fiona and daughter Jessica are also pipers in the band and feature in the picture.
We also have father and son Quentin and Robert Wylie playing snare drums. Both are G1 drummers.