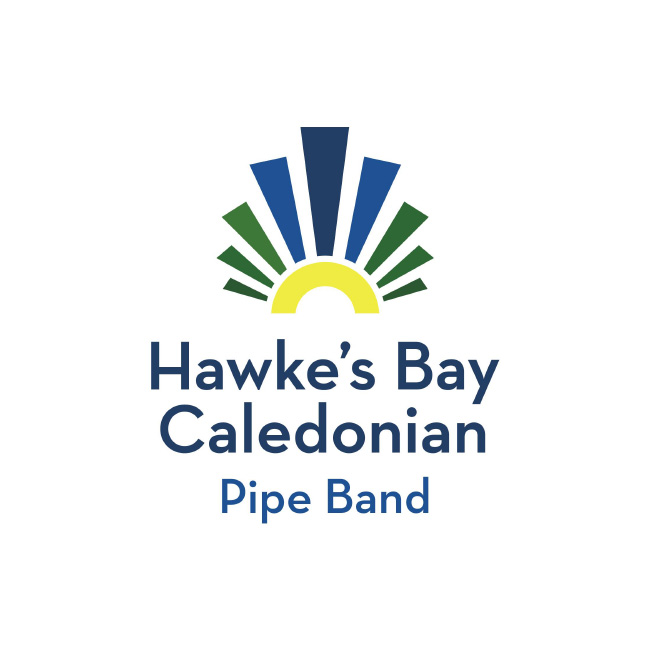 Hawke's Bay Caledonian Pipe Band
Contact Person: Steve Leigh
Position/title:  Secretary/Treasurer
Phone: (+64) 27 877 3127
Email: sleigh@leigh.nz
Month of AGM July
Band Practices: Band Hall 309A Lyndon Rd East Thursday 7.30
Piping Enquiries: Jarrod Cawood, Pipe Major
Drumming Enquiries: David O'Hanlon, Drum Sergeant
Parades Enquiries: Jarrod Cawood, Pipe Major
Tartan: Campbell of Argyll
The Hawke's Bay Caledonian Pipe Band is the result of a rebranding of the City of Hastings Pipe Band. This rebranding took place in late 2018 so this is the third season under the new name, brand and ethos.
The Band wears the modern Campbell of Argyll tartan and Argyll & Sutherland Highlander's Cap Badge.
As a part of the rebranding, the band is going through a rebuilding process to try and attract both younger learners as well as seasoned Pipers and Drummers who can help take us forward.
With a current membership spanning 8 decades, there is something for all ages. This is Jarrod's 4th season at the helm but has been a member of the band in one shape or form since 1994. In that time he has seen many new faces and many changes, however he is delighted with the path we are on now and believes this is a very exciting time to be part of the band.
The Band's Drum Sergeant Dave O'Hanlon hails from Glasgow and made the move to NZ 6 years ago. A regular face in Pipe bands back in Scotland across all grades, he was most recently the bands' Drum Major. Since taking over the corps only this year, they have found themselves going from strength to strength.