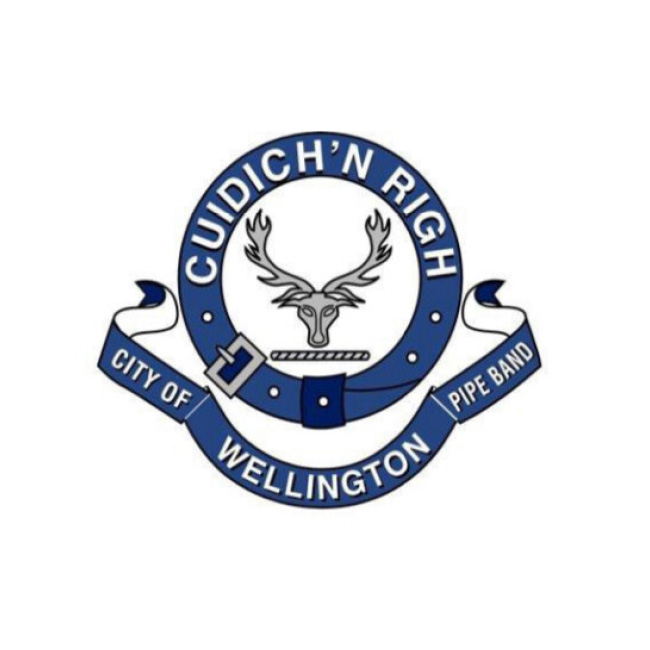 City of Wellington Pipe Band
Contact Person: Kylie Boxall
Position/title: Secretary
Phone: (+64) 21 0255 0133
Email: info@cwpipeband.com
Website: https://www.cwpipeband.com/
Month of AGM: June
Band Practices: Tuesday nights 7:00pm Band Hall at corner of Hanson and Stoke Street, Newtown. Visitors, family friends and new members welcome!
Piping Enquiries: Marcus Boshier
Drumming Enquiries: Alex Hay
Parades Enquiries: Olivia Simcox
Tartan: Ancient MacKinnon
The City of Wellington Pipe Band was formed in 1932.
The band performs throughout the year at various events within the Wellington Region and has performed in the Edinburgh Military Tattoo on many occasions both in Scotland and Wellington.
The band welcomes anyone interested in joining the band as a playing member or supporter to come along to practices and band activities.
Today the band is under the direction of Pipe Major Marcus Boshier, Drum Major Dave Curry and Drum Sergeant Alex Hay.
The band wears the Ancient MacKinnon tartan.
Our members range from learners right through to world-class in their field. New members always welcome. The band has had a high public profile in Wellington City for decades and we continue to foster this relationship.