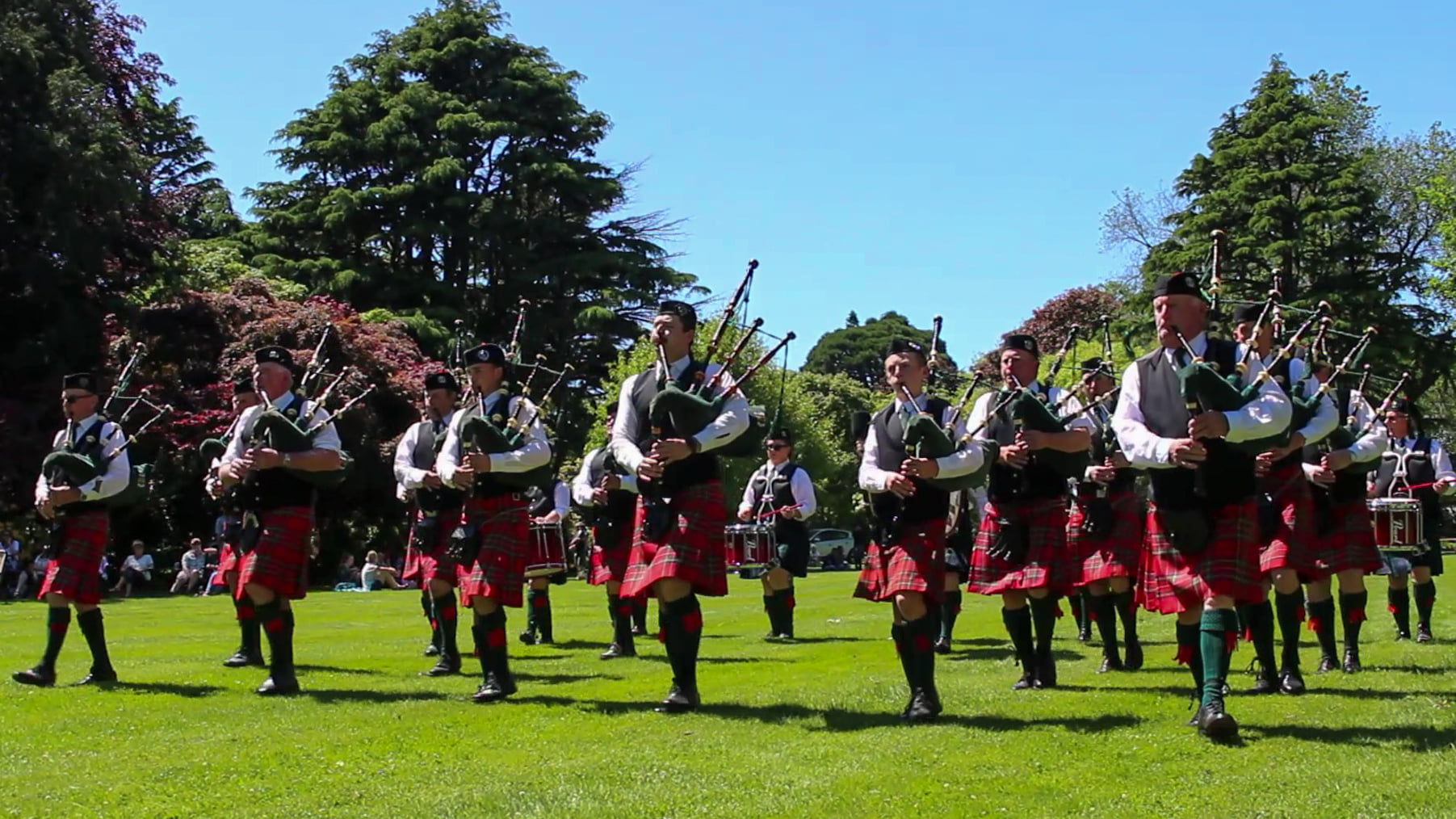 Contact Person: Simon Wallis
Position/title: Secretary
Mobile: (+64) 21 402 314
Email: simonwallis10@gmail.com
Month of AGM: May
Band Practices: Monday Night, 7.30 to 9.00 pm at Pipe Band Hall, Creek Road, Ashburton
Piping Enquiries Peter Doak (+64) 027 389 1411
Drumming Enquiries: Sam Willis (+64) 21 191 9017
Parades Enquiries: Simon Wallis
Tartan: Pipers – Royal Stewart, Drummers – Black Watch
The Ashburton Pipe Band was formed in 1905 and has a proud history in Mid Canterbury, in recent times the band went through a remission period for around 10 or so years.
It was reformed in 2015 initially to play at local parades and A&P shows and the like, but with the growth locally including some former members returning (a couple from 50 odd years ago!) we have good numbers and having recently been participating in local competitions to keep interest up.
We are proud to say that of our members 99% come from the Mid Canterbury district, and are excited to participate in our first national contest in around 17 years in 2020 at Invercargill.
We practice every Monday night 7:30 to 9:00 at our own band hall on Creek Road in Ashburton and welcome newcomers and learners at any time.