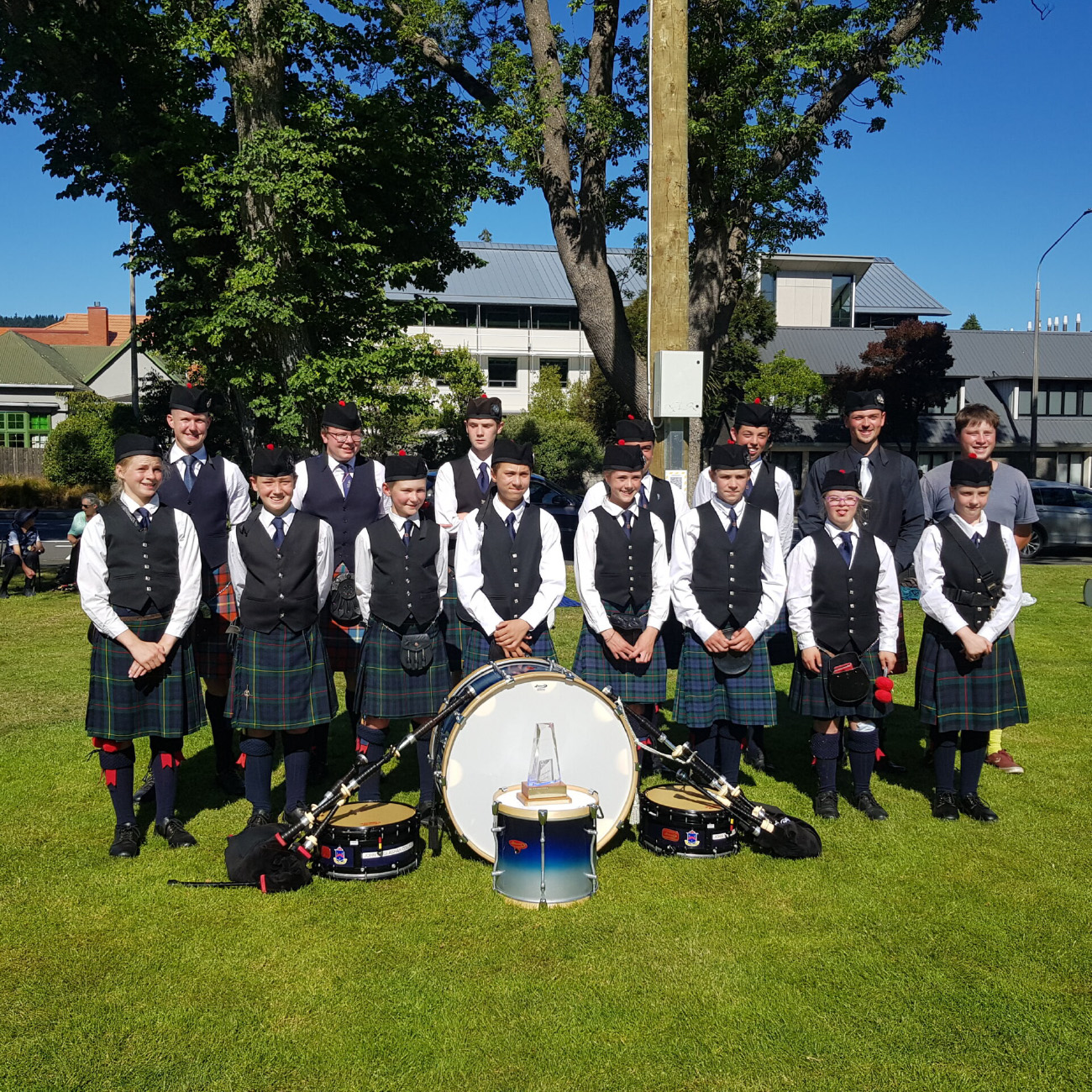 John McGlashan College Pipe Band
Contact Person: Nigel Hunter
Position/title: Deputy Principal
Phone: (+64) 3 467 6620
Email: nigel.hunter@mcglashan.school.nz
Website: John McGlashan College Pipe Band
Month of AGM August
Band Practices: John McGlashan College
Piping Enquiries: Louis Davis (+64) 22 435 7096
Drumming Enquiries: Louis Davis (+64) 22 435 7096
Parades Enquiries: Ann Hayward (bookings@iconictours.co.nz)
Tartan: Macewan
The band welcomes any school aged players or those interested in playing. Please contact Louis Davis (info above) for more details.
The John McGlashan Pipe Band is a school band from Dunedin that is getting back on track. It has been at least a decade since the band has competed, however, they are now incredibly pleased to be getting back into it.
The band doesn't only consist of John McGlashan boys, but rather a mix of students around Dunedin all under the age of 17, including but not limited to: John McGlashan College, King's High School, Logan Park High School, Taieri College and Dunedin North Intermediate School. Interestingly enough there are 3 siblings all playing in the band together.